Profile
---
Thai Nam Plastic (Public) Co., Ltd. is a leading supplier of PVC and non-PVC sheets and rolls that are cut, stretched and stitched into things we drive with, wear, depend on and play with. Many of these products are re-exported to all over the world.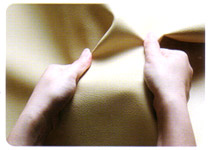 The company was founded on 22 May 1970 and listed on The Stock Exchange of Thailand on 27 February 1992. In 2002, Thai Nam Plastic's senior management took the bold decision to pioneer production of non-PVC coverings such as PU, TPU and TPO in Thailand.
Complicated to produce, the move required fitting out a state-of-the-art research and development laboratory.
This facility is dedicated to working closely with every customer to develop exactly the products they need. As a result, today the company supplies over 90% of all non-PVC coverings in Thailand and accounts for a substantial share of the PVC market.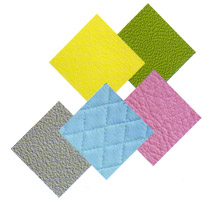 Thai Nam Plastic is also partnered with Kyowa Leather Cloth Co., Ltd., a special relationship that helps the company consistently meet the most exacting specifications.