Special Features
---
Special Features for PU and PVC Leather

for Automotive Interior Parts
As being the leading manufacturer for PU and PVC leather for Automotive Interior Parts and Shoes/ Sport Industries, Thai Nam Plastic (Public) Co., Ltd. has continuously invested in many extensive product research and development programs to create cutting-edge technologies for high quality leather sheeting.
The state-of-the-art product special features for PU and PVC leathers have been developed as a result of Thai Nam's intrinsic technologies and vast experience in a period spanning over 30 years in manufacturing PU and PVC leathers. These special features are served as value-added factors to enhance product characteristics to suit varieties of product applications and to meet our customer requirements and expectation.

These special features are divided into 8 dimensions:
1. Cleaning Ability
2. Flammability
3. Anti-fogging
4. Light Resistance
5. Low Temperature Resistance
6. Mildew Growth Resistance
7. Odor Reduction
8. Abrasion Resistance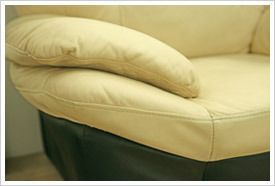 Apart from the given special features, with our large and in-depth knowledge base in product design and development together with advance laboratory testing machines and equipments, other special features can be tailor-made upon requests to meet your application requirements. As we take our customer requirements and expectation as our main focal point into product design and development process, please do not hesitate to give us a call or contact us at your convenience and to give us an opportunity to prove our competitiveness both in respect of quality and prices.